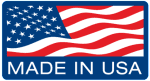 Our new website is here! We are adding videos and instruction sheets to this new format so check back and see what new features we have rolled out.  
Dealers must re-register
on this new site to get all the new features!  
If you have any issues let us know ASAP!